/
PeopleFirst Talent Show Success!
PeopleFirst Talent Show Success!
Posted on August 29, 2022
On August 26, 2022 PeopleFirst held it's very first Talent Show sponsored by Bank of Utica! Young residents ages 2-13 from across our family sites came out to showcase a variety of talents for a panel of judges. The Community Room at Chancellor was filled with staff, residents, and family of the talent show contestants. WHAT A TALENT SHOW IT WAS!! There was singing! There was dancing! - But most importantly there was so much JOY! These young people lit up the room with their
talents, and we cannot wait for the next one!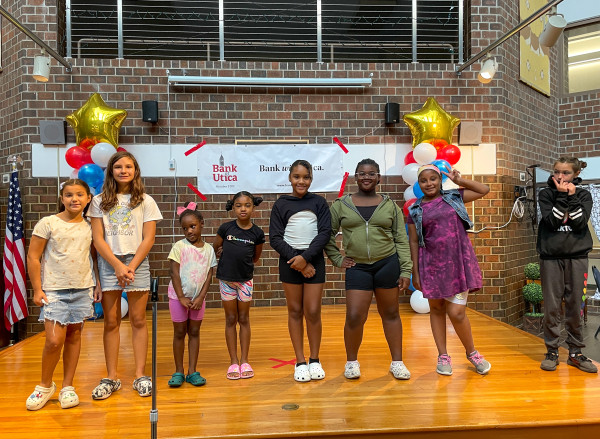 Huge thank you to PeopleFirst staff member Tiffany Oliver for putting this entire show together!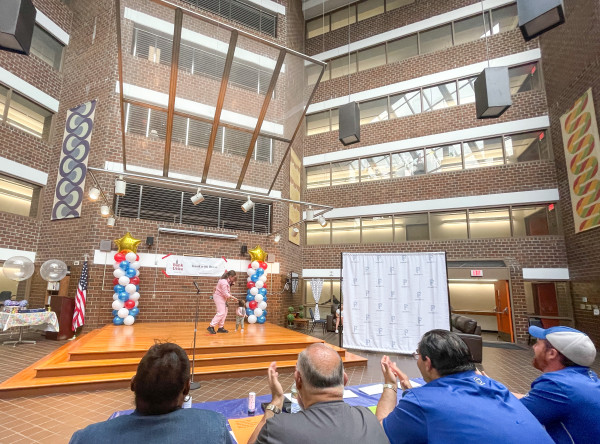 Thank you to the incredible sponsors who made our young residents feel extra special by donating prizes, food, and decorations! Thank you to Party City, Stewarts Shop, Utica Zoo, Family Fun Factory, Big Apple Music, North End Pizzeria, PINZ, Beyond Reality, Lizzy's Cupcakery, Moe's, AppleBees, O'Scugnizzo Pizzeria, and Pizza Plus!