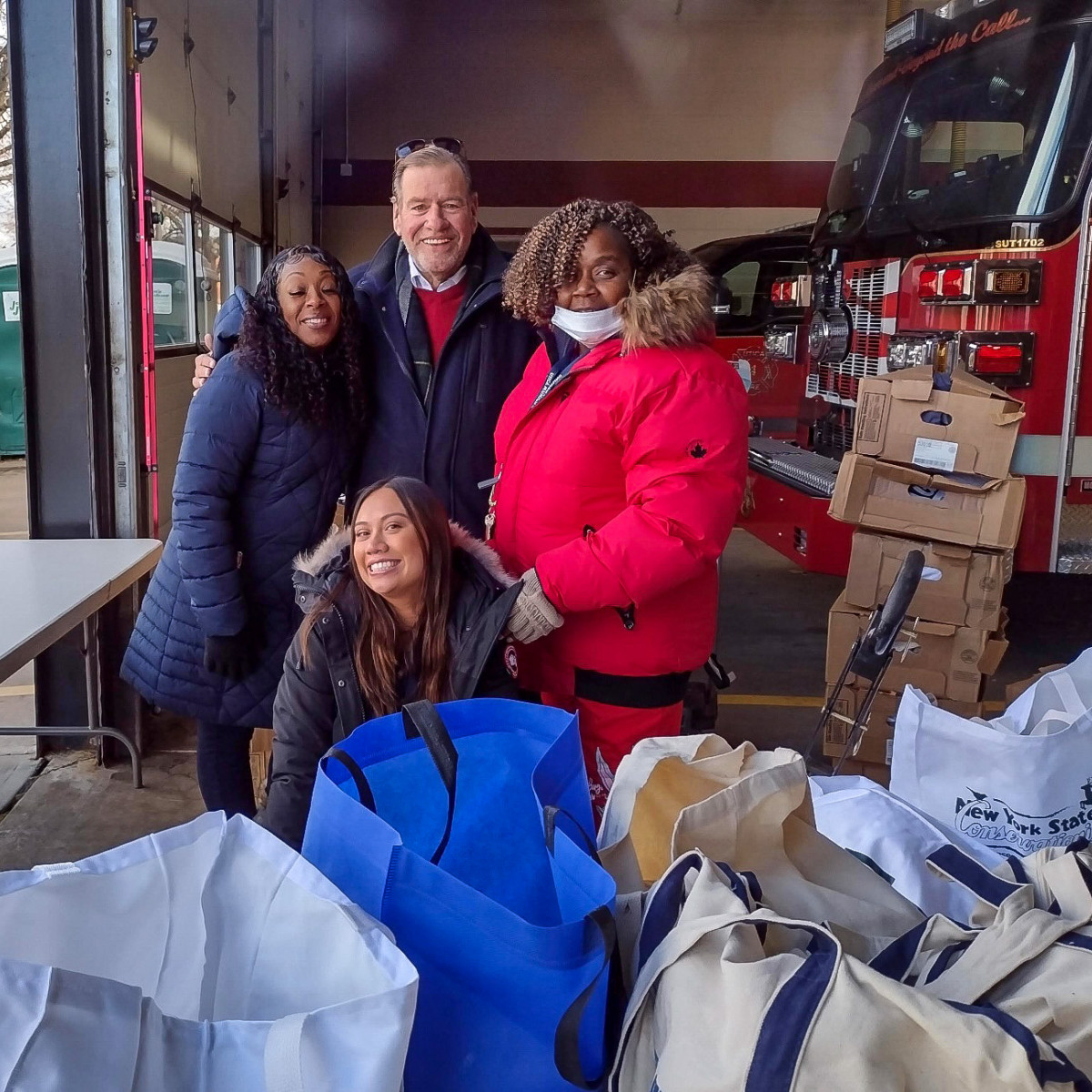 /
People First Celebrates National AmeriCorps Week 2022
People First Celebrates National AmeriCorps Week 2022
Posted on March 15, 2022
People First is celebrating National AmeriCorps Week: March 13th-19th 2022 which is dedicated to millions of Americans who have chosen to serve their country through AmeriCorps and AmeriCorps Seniors, encouraging others to follow in their footsteps.
AmeriCorps members are vital assets to our communities through their commitment in helping veterans achieve economic and housing stability. Assisting youth by ensuring students stay on track to graduate, helping ex-offenders, long-term unemployed to enter the workforce and improve the financial literacy of low-income residents. AmeriCorps members dedicate their time to helping the disabled, refugees, and immigrants obtain employment and life skills; and place the homeless and housing vulnerable in quality, affordable housing.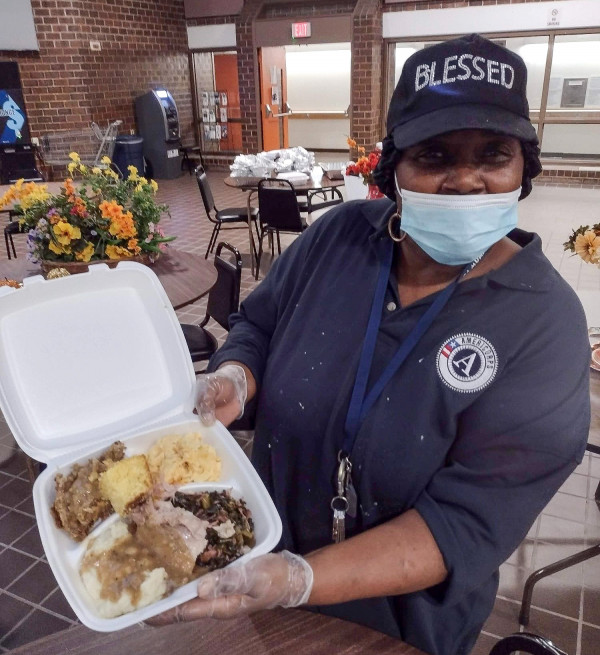 People First is honored to have eleven AmeriCorps members based at our housing sites. Theresa Weston and Celena Ly, shared their experiences through their volunteerism with People First's AmeriCorps.
Theresa has been an AmeriCorps member since June of 2021. She started out working with Homeless Outreach moving on to become a Service Coordinator. Theresa enjoys the community meals that People First puts on for their residents. Theresa has cooked Thanksgiving, Christmas, and Easter dinners for People First residents.
Theresa is known as "Mama Love" on the West side of Utica, she did a lot for her community and was presented with the opportunity to work at AmeriCorps. She knew what she was called to do as she expressed that this was "God's Work," which gave her a more significant outlet to help her community. Theresa shared that through her dedicated work as an AmeriCorps member she has been able to give people second chances. "You can get a salary anywhere but to be apart of something like this; helping people and the community, it is awesome," said Theresa.
We asked Theresa what her favorite memory of working with People First's AmeriCorps was, and she said it was Give Back Friday. During the Christmas Season, the People First team goes out to all of the housing sites in the Utica area. The team decorates a giant Christmas float and hand out presents to the residents and children. The immeasurable amount of joy on the residents faces cannot be conveyed in words. Theresa loved being a part of this, but she was pleased to go to the housing sites in West Utica. "It was so awesome," she said. "No one really does anything for the West side and for us to do what we did, it was awesome."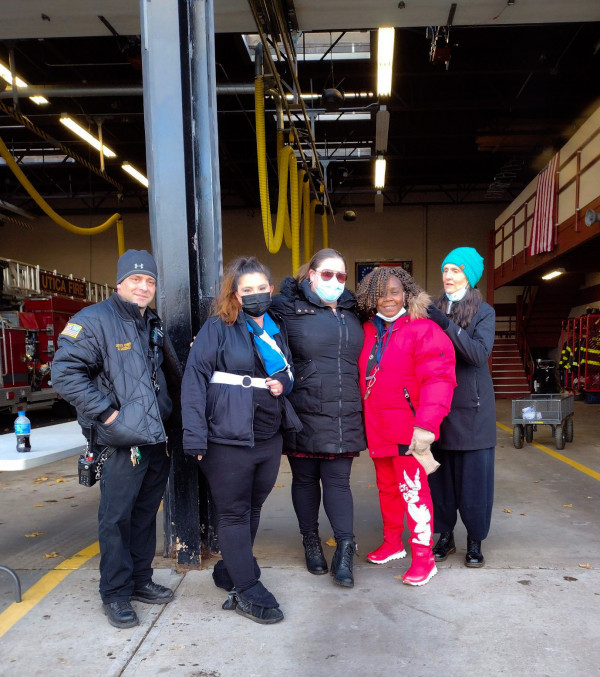 Celena also started working at AmeriCorps in June 2021, after graduating from college. Along with Theresa, Celena is a Service Coordinator and coordinates a Rapid Re-housing program. Rapid Re-housing is housing relocation and stabilization services of short and/or medium-term rental assistance as necessary to help individuals or families living in an emergency shelter or other places of the "homeless" definition move as quickly as possible into permanent housing and achieve stability in that housing.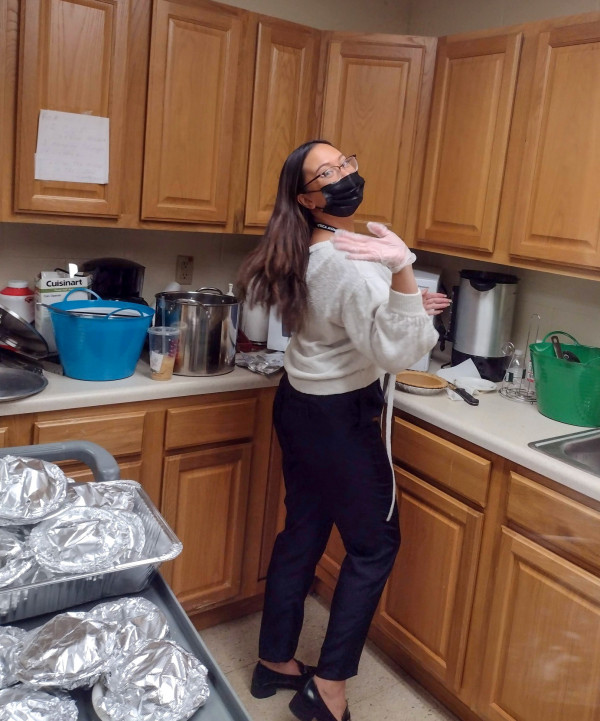 Celena shared that she loves working for People First's AmeriCorps because she "really likes helping people in the Community directly." Celena also stated that "doing something good for the greater Utica area means a lot." Celena's favorite memory of working at People First's AmeriCorps was also Give Back Friday. Going around on the Christmas float giving presents to families and children in need was great a experience to be apart of. "It was such a blast," Celena said.
We dedicate this week to Theresa, Celena, and all of the AmeriCorps members, not only in the greater Utica area but those around the country, who serve their community and devote their time to improving the lives of those in need. Thank you for your commitment and service to our communities.